Just a short post today to let you know about somethings I've been involved with recently.
Firstly I'd to let you know about the Adelaide itch.io Bundle. The bundle is $20 USD and will be available throughout the itch.io Summer Sale. It contains 10 titles from artists based in Adelaide, South Australia. All proceeds from this bundle will be donated to Hutt St Centre to help those experiencing homelessness.
Our focus with the bundle was to highlight the existing and emerging talent within our community and to provide those who purchase the bundle a broad range of experiences. This bundle includes several digital and analog games along with a zine.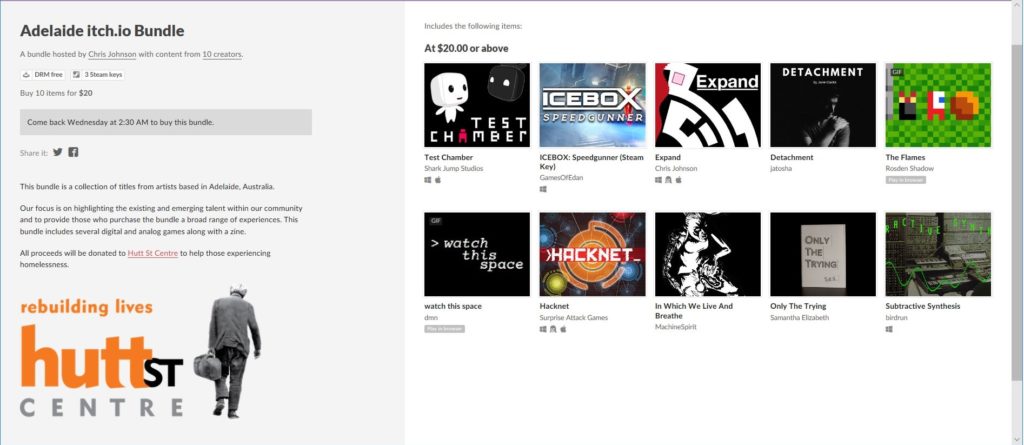 Secondly last night I presented a talk about exhibiting games. The talk was streamed online and is available to watch here.
Update 1: The bundle is no longer available. We raised $470 USD which is $637.75 AUD for Hutt St Centre. Thanks to everyone for supporting us.

itch.io also featured the bundle on their front page which was really lovely.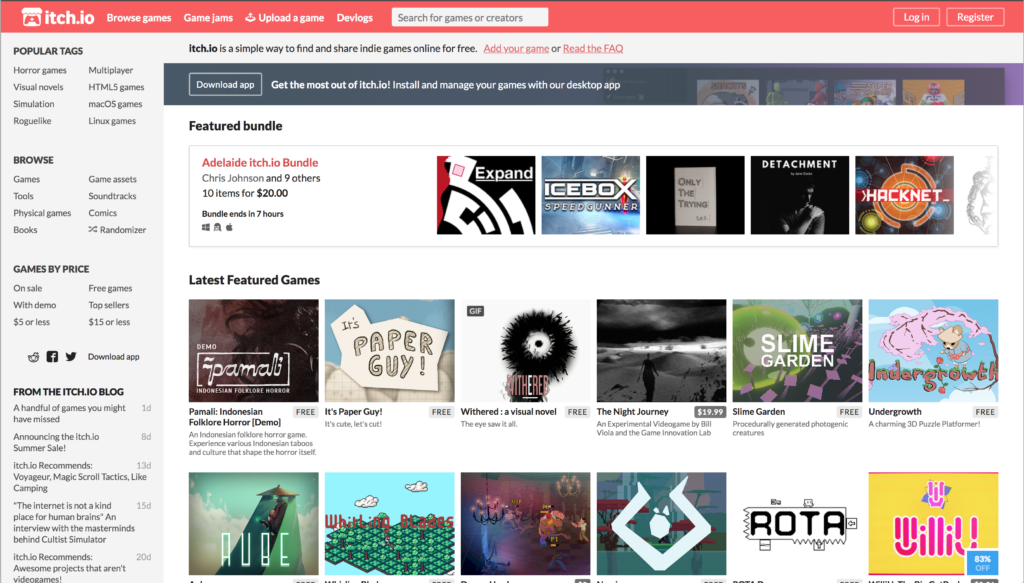 Update 2: The organiser of the game dev talks has uploaded a cleaner version of the talk which can be watched below.